Looking for a suitable house to your preference is not an easy job. There are a lot of things that should be taken into consideration, such as the price, accommodation, neighbourhood, proximity to work and schools. Did you know that there are other important factors that you should think of before buying a property?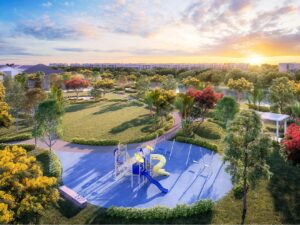 That important factor is the surrounding amenities such as schools, parks, groceries and shopping centres nearby. While some people might overlook it and not bother to think about it, having the best surrounding amenities around your house is still important and can make your life easier.
Just imagine living in a safe neighbourhood where people can walk around easily or ride bikes everywhere; your life is basically completed. One of the perfect locations to buy your house is in Alam Perdana for its great facilities and surrounding amenities. Continue reading if you want to know why choosing a house nearby amenities is a wise choice!
Basic Amenities in Alam Perdana Can Reduce Your Stress Level!
Just in case you forgot, basic amenities around your house can add a lot of value to your life. You and your family could save your valuable time and money by avoiding commuting long hours to send your children to school. In Alam Perdana, there are a lot of public and private schools, such as Sekolah Kebangsaan Puncak Alam and SR Integrasi Al-Hikmah.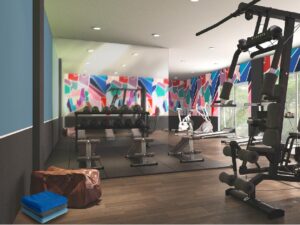 Other than that, you also do not have to take a lot of time to commute to buy groceries every weekend in Alam Perdana. There are Jaya Grocer, Eco Grandeur nearby, as well as Econsave in Puncak Alam you can go to. By this, you can also save a lot of your time. As time is our most precious possession, residing in a house that has basic surrounding amenities is a wise choice!
Alam Perdana Surrounding Amenities to Fill Your Favourite Lifestyle
If you want to decide on buying a house, you should also consider the lifestyle that you like to live in. The surrounding amenities located nearby your house will serve a certain type of lifestyle, and if you choose wisely, your life will be better. This is because you will get to enjoy the activities that you prefer.
For example, if you decide to buy a house located in Alam Perdana, you can spend the best time with friends and loved ones at the nearest café such as Starbucks Eco Grandeur and local Kopi Drongo. Other than that, if you prefer an active lifestyle, there is a basketball court in Ritma Perdana & Melodi Perdana that you can go to.
Surround yourself with People of The Same Interest with Facilities and Amenities in Alam Perdana
Believe it or not, basic facilities and amenities around your house can influence the kind of neighbourhood that you will get into. For example, if you live in Alam Perdana, places like Lake Park Hillpark, Dragonfly Park @ Eco Grandeur and Forest Park Hillpark, you are most likely to attract people who like outdoor activities and exercises like jogging or brisk walking here.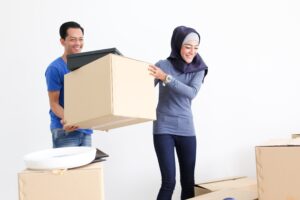 A place where amenities abound is where a group of people who share similar interests gather together and become a knit group. However, if your house lacks surrounding amenities, then no one comes around to meet new friends and create a community. You might think this is a small matter, but it's actually important to choose a place that suits your interest!
Choose Wisely – Alam Perdana with Its Surrounding Amenities, is Your Perfect Location!
Basic amenities enhance our quality of life and make our surroundings more beautiful. If you want to buy a house, you don't only need to consider the inside of the house; you also need to take into consideration the surrounding area. In short, buying a house with enough surrounding amenities is important.
As mentioned earlier, Alam Perdana is one of the best locations to live in. Facilities and amenities in Alam Perdana are suitable for you to live with your family and loved ones. Discover the best property according to your preference in Alam Perdana with LBS! Contact us now or visit our nearest sales gallery if you have any inquiries about our projects.