Sungai Buloh with its new properties is making a considerable comeback with the growing demand for landed properties, particularly with gated and guarded facilities. Situated about 20km away from the heart of Kuala Lumpur, there is still so much to be offered in this town for comfort and greenery while living in the perks of its appreciative values and wholesome facilities.
It is most people's dream to live in a home full of space, security, comfort and serenity. Sometimes, the thought of living while hustling and grinding in the city for the convenience of work and life balance blocks out so many ideas and potentiality of getting the definitive, suitable dream home that one may ever need. In simple words, houses further from the cities can be found on a much more negotiable value and provides better facilities and environment compared to usual commercial high-rise buildings. Although high rise buildings are favourites among younger individuals and couples for its in-house facilities and security, the spaces and privacy might pose some issue especially growing number of family members.
Now, what makes someone choose a landed property over any other? Here are some interesting facts of getting your own guarded and gated landed dream home in Sungai Buloh.
Gated & Guarded Security: An Essential Component For Modern Residential Projects
Crimes related to taking advantage of housing security issues is inevitable and it further stands to reason that gated and guarded security is essential in modern times. Living in a guarded and gated community literally means a much tighter and organized security even before entering the particular housing and residential area.
For residents and families living there, the access card could be utilised to move in and out of their homes. Meanwhile for outsiders who may be visitors or delivery services, would be required to show up their ID, have their details recorded prior to entering the guarded area. Some developers don't even have their own gate in front of their homes as the "main gate" has been proven to be enough. Children could play around safely with much more spaces and fewer restrictions while parents would not need to be worried even a little of their safety.
It is basically like living in the usual "tamans" with a great community neighbourhood but with higher surveillance and peace of mind.
Comprehensive Security On A Wider Space
Some gated and guarded township comes with their own clubhouses whereby it provides public amenities and facilities for the residents living there. This may include swimming pool, badminton, squash or tennis court, golf course, playground, restaurants and bar, jogging tracks, community halls and more. It offers a more complete living experience for landed property owners, complementing similar to better privileges one may get from high rise buildings.
Gated And Guarded Township For A De Facto Standard Of Living
Living in guarded properties basically means a life with more serene, smaller crowds and a closer bond among the neighbourhood. Most developers choose locations with greeneries and closer to nature for improved quality of life and stay. For instance, Sungai Buloh houses that are usually surrounded by nurseries and trees. The homes are also much spacious and you get to have your own mini garden for beautiful plants and crops. Overall, a dream life is what it is living here.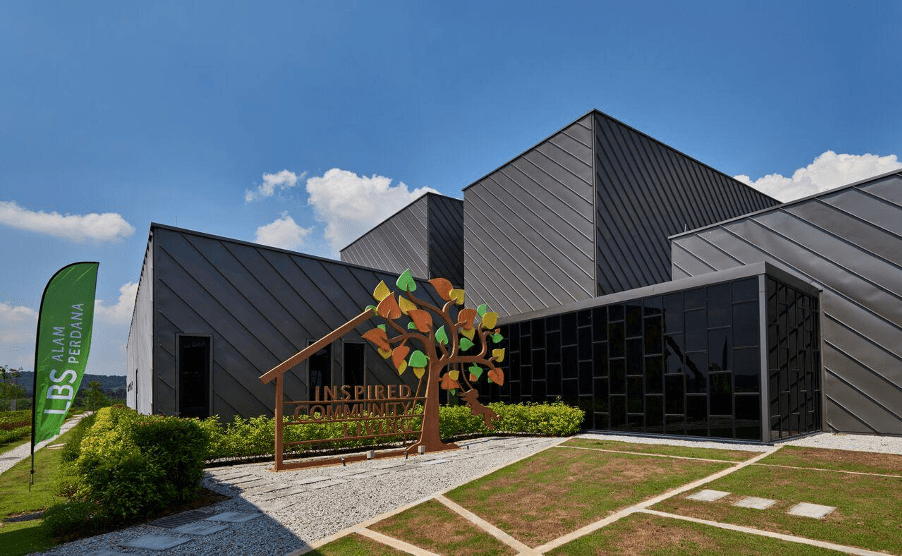 LBS Alam Perdana
Related Article: Why Puncak Alam Has Been Gaining Attention from Buyers Who Are Searching for New Houses for Sale in Sungai Buloh?
Citations:
https://www.hg.org/legal-articles/gated-and-guarded-community-malaysia-6220
http://plpr-association.org/wp-content/uploads/2016/09/PLPR2012_Paper_Noor_R.pdf
https://www.theedgemarkets.com/article/pros-and-cons-investing-gated-and-guarded-community