Sungai Buloh or as directly translated "bamboo river" is a sub-district of Petaling Jaya and borders the Gombak district. As much as Sungai Buloh is well known of the governmental hospital located here, it was once a large leprosy settlement during the British Occupation in the 1930's. The area has been then segregated with its principle and values, by forming a Leprosy Research Institute, whereby the nursery is still around up till today. The city has definitely been going through rapid development, both in landscape & infrastructure. Although there's hardly any bamboo trees in the area these days, one can actually notice the place sprouting with high end gated and guarded communities.
Sungai Buloh: A Highly Strategic Location With Great Accessibility
It is situated about 25km from the heart of Kuala Lumpur and is conveniently accessible to established retail areas such as IKEA, The Curve in Mutiara Damansara which is only 15 minutes via the Sungai Buloh Exit on the North Klang Valley Expressway or NKVE or the Penchala exit on the Lebuhraya Damansara- Puchong (LDP). Residents of Sungai Buloh can also reach Kuala Lumpur city centre via the Middle Ring Road 2 (MRR2) and the Duta – Ulu Kelang Expressway (DUKE). The 51km MRT Sungai Buloh-Kajang (SBK) Line begins from Sungai Buloh MRT station, located to the north-west of Kuala Lumpur, and runs through the city centre of Malaysia's capital city before ending in Kajang MRT station. The MRT Sungai Buloh – Kajang line has 31 stations of which seven that run underground for a distance of 9.5km beneath the centre of Kuala Lumpur while the rest of the alignment is elevated.
Living Close To Nature Yet Conveniently Close To The City
Since being further away from the bustling city, houses in Sungai Buloh are comparatively cheaper and conform to a much quality living with less financial commitments. Moreover, the surroundings are much more compelling for those who prefer living with lush greenery & a more laid-back lifestyle suitable for families with kids and the elderly. Most of their landed projects are essentially gated & guarded, one of the important requirements for a safer modern living.
Great Amenities & Facilities To Grow & Prosper
There are two international schools here, which are the IGB International School and ELC International School as well as major schools such as SMK Bandar Sungai Buloh and SMK Bukit Rahman Putra. Not just schools, there are also some higher institutions of learning such as Segi College, Help University College and UiTM's medical faculty. Students who live around in Sungai Buloh could benefit from saving their monthly rent, transportation and meal costs while staying close to their families. Meanwhile, Hospital Sungai Buloh is one of the pioneering governmental hospitals in Malaysia and is well known for its great medical services.
You Don't Need Many Reasons, Only One To Get The Ball Rolling
There could be many reasons that trigger us to settle down or avoid a place, but often it always comes down to one strong, compelling reason.
Budget & life priorities aside, to sum up Sungai Buloh in a nutshell; it is a well-developed city known for its preservation of flora & fauna in important areas, yet it is fairly near to the most happening city in Malaysia that is Kuala Lumpur.
What If Budget Is A Concern And You Are Looking For A Different Location?
Just do a quick online search about Puncak Alam or Bandar Puncak Alam and you will not
believe how much has changed in terms of city development, considering that many prominent
developers went in and poured billions of ringgit worth of development costs. If you are looking only the best-mixed development that Puncak Alam has to offer, enter LBS Alam Perdana.
Sprawling over 470 acres of natural & lush greenery land, LBS Alam Perdana offers premium houses amidst the beautiful landscapes and tons of facilities at an unbelievably affordable price. Log on to https://lbs-alamperdana.com.my and take a leisure view. Better still, after viewing it, take a quick trip over there to have a real view at the place to visualize your dream home over there and own it.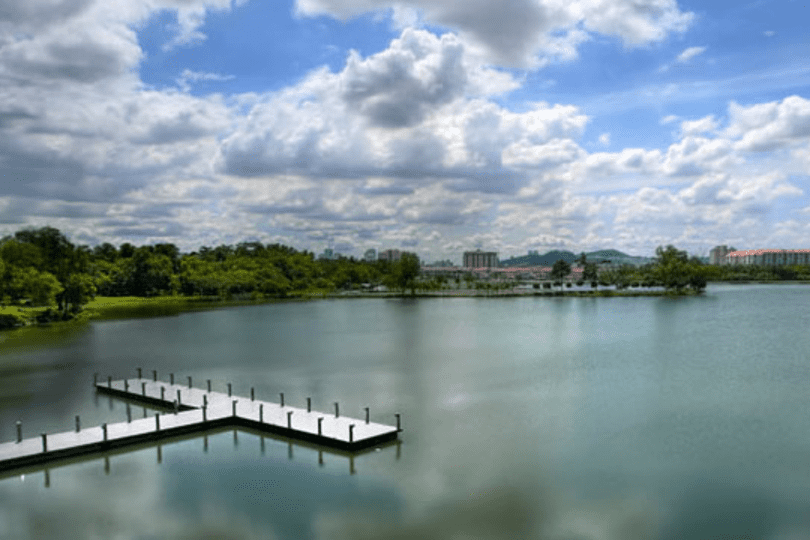 Kepong Metropolitan Park, one of the attractions near Sungai Buloh, is a 95-hectare park which includes open space for kite flying, cycling trails & a lake with a boathouse. Source: http://www.visitkl.gov.my/
Related Article: Why Puncak Alam Has Been Gaining Attention from Buyers Who Are Searching for New Houses for Sale in Sungai Buloh?
Citations:
http://propertyinsight.com.my/area-focus/sg-buloh-no-longer-the-backwoods/
https://www.edgeprop.my/content/1458950/tale-resilience%C2%A0-heart%C2%A0-sungai-buloh
https://www.klia2.info/rail/mrt-sbk/
Meta Title: Sungai Buloh New Houses For Sale: Top Reasons To Pick This Location
Meta Description: Sungai Buloh houses for sale are mainly popular for its preservation of flora & fauna as its signature yet near to KL city. See more reasons why you should want to stay here.