Rawang used to be a less known township. It started with the tin mining industry as it was the second area in Selangor to be explored for mining. Today, Rawang has progressively developed by transforming from an ordinary old town into an urbanised township. The constant urbanisation attracts more people to buy landed properties and reside in Rawang, as it is viewed as a more affordable alternative compared to Klang Valley & KL areas.
The opening of the 9km toll-free highway, Rawang Bypass, in 2017, has tremendously reduced travelling time, especially during peak hours from Rawang to the City Centre from the incredibly painful two-hour journey to just 30 minutes. The bypass features the famous 2.7km elevated stretch which stands at 58.2 metres and has earned it its reputation as the tallest highway in Malaysia as well as one of the tallest highway structures in Asia.
Primarily due to the greater ease of accessibility, Rawang experienced a greater influx of new property buyers turned residents for the past 5 years. With a slight sacrifice of a half-hour drive to KL & Klang Valley areas, they are able to enjoy lower prices of acquiring a home while at the same time satisfying their work/business priorities.
What's The Latest Happenings In The Rawang Property Scene?
In 2020, there are no significant findings to note about Rawang's property scene. Undoubtedly, there are more new developers joining in the bandwagon and together with the existing developers, as they are introducing more new projects for aspiring property buyers.
Like any budding township, Rawang may have experienced significant growth for the past 5 years or so, but like anything else in life especially a growth prospects of something in the grand scale of things like a township, prices have been rerated to reflect the latest growth status which has become way more expensive compared to when it first began. It is best not to expect further exponential growth (in terms of property prices at least) by joining in the bandwagon at current times.
Is There Another Option?
According to Property Guru, the median price for properties at Rawang is RM858,000, based on 31,705 units sold preceding 12 months. To put in another perspective, an excerpt from a 2015 article from Property Insight cited this:
"…commented that new landed properties launching at RM400,000 are the norm in Rawang nowadays, "compared to RM150,000, five to ten years ago."
And that was 5 years ago. For more accurate data, you may want to do a quick search online for Rawang's property prices and one thing is for certain: It has gone up multiple times more than how low it used to be.
There is this one township where its location has enjoyed lots of progress & growth, albeit unknown and went off most people's radar…
Enter LBS Alam Perdana
Sprawling over 470 acres of natural & lush greenery land, LBS Alam Perdana showcases the best project that Puncak Alam has to offer. This mixed development offers premium houses amidst the beautiful landscapes and tons of facilities at an unbelievably affordable price.
Just do a quick online search about Puncak Alam or Bandar Puncak Alam and you will not believe how much has changed in terms of city development. With many prominent developers going in and pouring billions of ringgit to develop this place, this is one place you should pay close attention.
After that, log on to https://lbs-alamperdana.com.my and take a leisure view. You will find plenty to love about LBS Alam Perdana.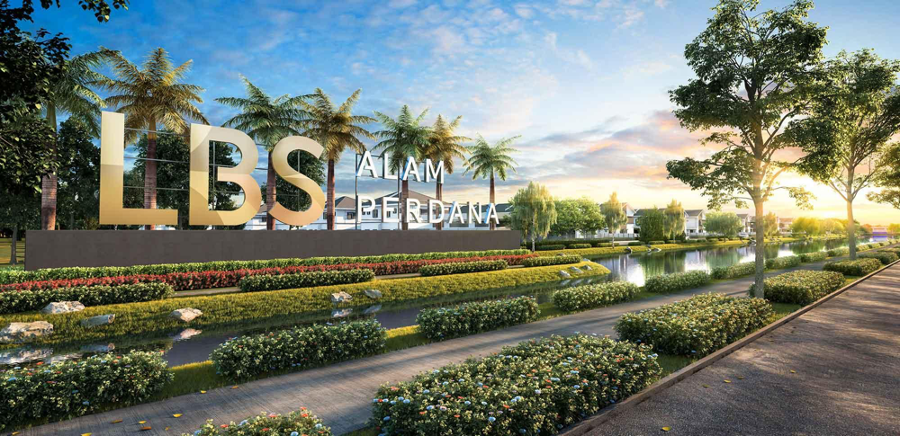 LBS Alam Perdana at Bandar Puncak Alam
Related Article: Why Are Landed House & Apartment Owners in Rawang Begin to Pay Attention to Puncak Alam?
Citations:
https://www.iproperty.com.my/guides/rawangs-194-years-transformation-from-tin-mining-heyday-to-modern-development-projects-setia-eco-templer/
https://www.iproperty.com.my/guides/7-interesting-things-you-need-to-know-about-rawang/
https://www.theedgemarkets.com/article/property-areas-watch
https://www.nst.com.my/property/2018/03/343002/growing-developers-presence-rawang