Did you know that the word 'Damansara' was a result of a spelling mistake made in the 1890s? The mistake was made when a land registrar mistook the letter "r" as "n", and wrongly merged the original two-word name. The name itself has no meaning; the original name has a specific meaning in old Malay and Sanskrit - "damar" is a type of resin obtained from a tropical tree, while "sara" means precious or important in Sanskrit.
Fast forward to now, there are just so many places known as Damansara. Just to name some of the popular ones, it includes Damansara Utama, Mutiara Damansara, Kota Damansara, Ara Damansara, Damansara Heights, Bandar Sri Damansara and many more. Whichever Damansara properties you are looking for, one thing is certain: It is geared towards metropolitan growth, the main question here is what type of properties should you look for based on your priorities and preferences. Let's look through some pros and cons between apartments and landed properties in Damansara.
Getting An Apartment Unit at Damansara
The Upside (Pros) of an apartment in Damansara
High rise units usually come with the perks of having modern facilities and amenities that can be well utilised especially for young and growing families. Essential features in high rise projects include gated & guarded with surveillance systems, playgrounds and community centres. For a finer taste of living, there will be gyms, swimming pools, sauna as well as restaurants and groceries stores within the building itself. High rise owners are able to enjoy these facilities at the comfort of their own space and pace.
Due to the growth objectives of Damansara townships, apartments tend to have better rental yields which is one of the reasons why high-rise properties are catered for investment purposes rather than own stay. These units are targeted for students or young working adults whose colleges or workplace is nearby, and convenience plays a major role for them, hence the rental income.
The Downside (Cons) of an apartment in Damansara
The more you get, the more you pay. The added amenities in most high-rises come with a maintenance and management fee inclusive of the common area and necessary repairs for the building (sinking fund). Some apartments come with commercial titles which cause higher rates of utility bills. You may also be subject to GST for the services supplied by the Management Corporation (MC) or Joint Management Body (JMB) of your building.
Due to the nature of built-up space and unit area in general, there might be a lack of personal privacy. Unavoidable occurrences include minor traffic congestion due to parking issues, human traffic in lifts, problematic & noisy neighbourhoods and so on.
Getting A Landed Property
The Upside (Pros) of landed properties in Damansara
Homes in landed property provides better space, privacy, fewer restrictions and basically the freedom to decide how you want it to be. It is a better choice for raising a growing family (in numbers) and pets will never ever be an issue here! You may also park multiple cars at the porch, have some car wash session on weekends and have an easier way around bringing bigger and heavier items in and out of the house compared to high rise buildings.
Arguably, having your own landed property is literally owning not only what's on top of the land, but the land itself.
The Downside (Cons) of landed properties in Damansara
Damansara is largely an urban area, which means the landed property will be more expensive to own as compared to a high-rise in general. Then again, if you are dead set to settle down in the Damansara area while desiring to enjoy the perks of a landed living, you would have settled the budgetary issues.
Another downside would be generally, landed properties are more vulnerable to break-ins & other related crimes with its slight compromise to security & surveillance as compared to high-rise projects. However, developers recently have implemented a gated & guarded system to their respective landed residential projects with nominal fees.
Conclusion
Settling down in any Damansara township, or even any other townships in the manner ultimately really boils down to two things: Your life's priorities (career, family, future plans) and affordability. Once you have aligned them, the decision becomes much simpler.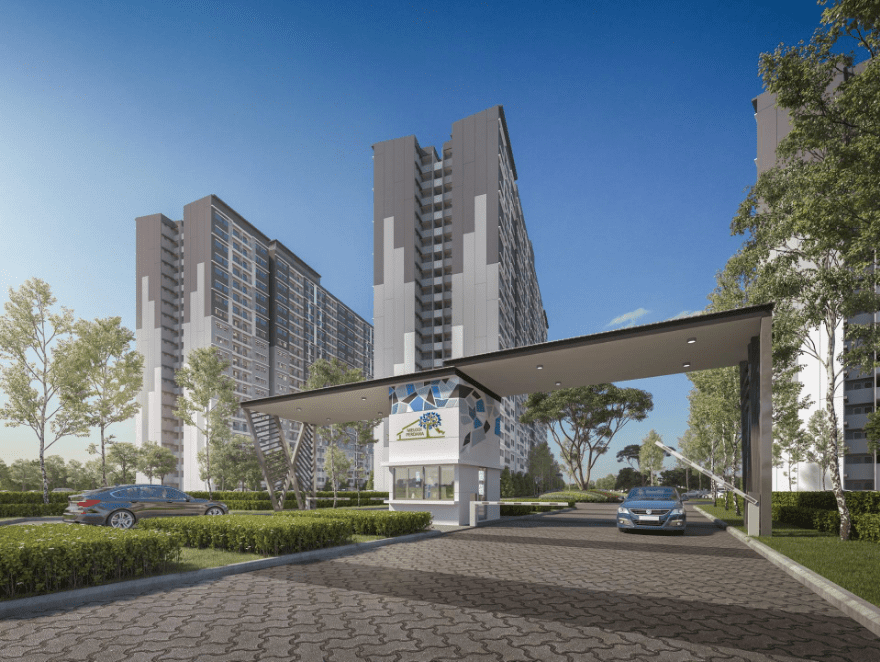 Melodi Perdana by LBS Alam Perdana
Related Article: Why Are Properties & Apartments in Damansara Taken Up Quickly? Where Is the Next Location to Aim For?
Citations:
https://www.edgeprop.my/area-outlook/selangor/kota-damansara
https://www.traveltill.com/destination/Malaysia/Damansara/history.php
https://says.com/my/fun/did-you-know-damansara-used-to-be-called-damar-sara-until-someone-made-a-spelling-mistake#:~:text=This%20also%20explains%20why%20the,precious%20or%20important%20in%20Sanskrit