Bandar Hillpark and other projects at the prime location of Puncak Alam undeniably have become the next best place to thrive by capitalizing on the spillover opportunities from mature and densely populated cities and Puncak Alam stands to be that viable and beneficiary township that will appeal to singles, couples and families alike.
We will lay it out to you in the simplest way possible, from a macro to micro perspective on why you should pay attention to Puncak Alam and ascertain if this should be the prime time for you to move in here to grow and prosper.
Bandar Hillpark: Riding On Puncak Alam's Proven Prospect
Designated as the "Education Town" by the state government for its close proximity to tertiary institutions such as Universiti Teknologi Mara (UiTM), Universiti Selangor and Malaysia-Japan Technical University, Puncak Alam already has all the right ingredients to be a full-fledged township. So, what are those ingredients?
i. Excellent Accessibility
Located close to conurbations of Klang Valley, Puncak Alam is accessible via Latar Expressway, Gutrie Corridor Expressway, North-South Highway (PLUS), New Klang Valley Expressway (NKVE), and ELITE Highway.
The recent completion of the Damansara-Shah Alam Expressway (DASH) and the West Coast Expressway (WCE) makes Puncak Alam a greater accessibility value than many other prime locations that do not even have that chance to possess such privilege.
ii. Wealth Of Amenities & Facilities
Already well known for its education hub, the fine addition of the new Hospital UiTM provides a much-welcomed healthcare solution to over 3 million folks at Puncak Alam and other parts of northern Selangor.
This is on top of the many already available amenities to facilitate the daily conveniences of the residents at Puncak Alam.
iii. The Prospect Of Growth Is Only One Direction, Which Is Up
It is truly hard to deny that the growth prospects of Puncak Alam will be inevitable. Not only one, but several top developers throughout Malaysia already set foot in Puncak Alam years ago to build and definitely expand its property development portfolio.
The engine of the economy has started many years back and it is evidently foreseeable that such momentum will not stop anytime soon.
iv. Puncak Alam Is Still An Underpriced Development, Given The Current State Of It
With a median price psf that is still far below its true value, you will be hard-pressed to find a township that holds a huge potential.
Albeit that it is located quite remotely from Shah Alam and Klang Valley, it also means that you can still enjoy the untouched greenery and natural vistas within the comfort of your home.
Bandar Hillpark may have capitalized on the greener prospects of Puncak Alam's township, but it comes with a higher price tag. Why not expand your choices with another developer that offers the same living advantages as Bandar Hillpark, yet at a fraction of a price?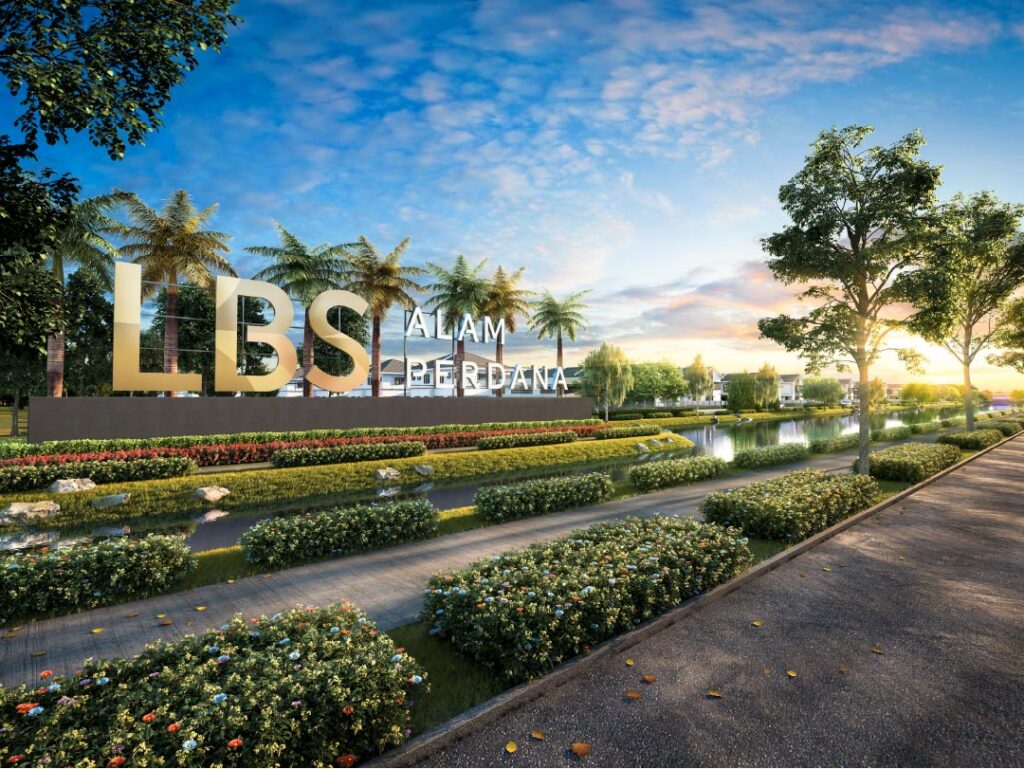 LBS Alam Perdana – The Affordable, Quintessence Of Living Within Nature At Puncak Alam
The 469.86-acre mixed development was launched in 2017 to offer one of the most affordable living lifestyles, yet able to enjoy the verdant greens and vivid blossoms in the heart of Puncak Alam.
Offering from feature-complete exquisite apartments at Melodi Perdana to a fine collection of Semi-D's at Rentak Perdana, Alam Perdana offers almost everything that you could ever want in a comfortable living in a prime location within nature, yet at a superb value that you could not possibly get within the vicinity.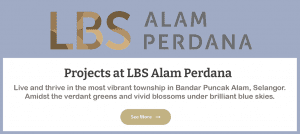 More Affordable Option Than Bandar Hillpark Property For Sale: Alam Perdana At Puncak Alam
With a starting price from just RM334,707 for a 901 sq ft apartment at Melodi Perdana to a 1,959 sq ft semi-D from RM678,807, Alam Perdana is truly an affordable option for aspiring property buyers when it comes to pricing.
However, the price itself does not justify enough to purchase it. So, what do we mean when we mention the superb value?
Other than the ease of accessibility, strategic location and superior construction quality that is applied throughout all the property types in Alam Perdana, there are several implementations that create a healthy foundation to match the living within nature lifestyle.
For landed properties, there will be community centres, sports courts (like futsal courts), playground/jogging tracks, gazebo, back-lane gardens and an open lawn.
For high-rise properties like Melodi Perdana, there will be community centres, swimming pools, gymnasium, cafeteria, kindergarten, games room and playground.
See to believe it. Log on to https://lbs-alamperdana.com.my/ and book a visit to our sales gallery. Limited units for selected projects; do contact us to see what's available for you.
Related article: Shah Alam property seekers are on the rise but they are also curious about this one particular township
Citations:
https://www.nst.com.my/news/2017/03/225657/puncak-alam-see-greater-development
https://www.edgeprop.my/area-outlook/selangor/bandar-puncak-alam
https://www.sinarharian.com.my/article/129933/BERITA/Nasional/Hospital-UiTM-Puncak-Alam-beri-manfaat-3-juta-penduduk