If you are in the process of buying your first house, it is understandable if you get overwhelmed by the complex process of buying a house. You have to decide on a lot of things, including where you want to live, how much money you are planning to put into your down payment, and what type of loan you would qualify for.
While these elements can affect the choice of house you are about to buy, you still have to pay attention to the interesting attractions around the location of the house. Many attractions in Puncak Alam make the area your ideal first home!
Spend Your Quality Time with Interesting Activities in Puncak Alam!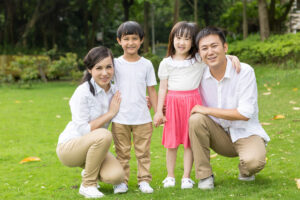 There are a lot of interesting activities in Puncak Alam that will make it the ideal location for you to consider before buying a house. For example, you will get to spend time at the Jungle Lodge Malaysia to experience the wonders and beauty of a tropical rainforest. Other than that, you can also do mountain biking in a clean and comfortable place there.
There are also sports clubs nearby Puncak Alam that you can choose from. Tasik Puteri Golf and Country Club is a good choice if you like playing golf with family or friends. You can also opt for Denai Alam Riding & Recreation Club (DARC) if you wish to do activities like horseback riding, fish feeding and archery.
There are also places for interesting activities in Puncak Alam, like Mudtrekkerz Paintball Park and Setia Alam Community Trail for you to go to. By living within Puncak Alam, you get to spend quality time having fun and doing fun activities together with your friends, which makes for a great source of happiness. It can help you to release stress, cultivating good mental and physical health.
Retail Necessities as An Attraction in Puncak Alam for Your House Hunting
Retail necessities can also be considered an attraction if you want to buy a house. Whether you need to purchase groceries before heading out on an errand or simply visit a favourite boutique clothing store, having commercial properties near you can certainly make life easier.
Shopping nearby does not only offer the advantage of convenience but also avoids spending extra money on petrol and tolls. For example, one of the main attractions in Puncak Alam is Jaya Grocer for your grocery shopping. Other than that, there is also Lotus's Puncak Alam, which can be your choice of hypermarket for grocery shopping.
Socialize with Friends for Your Weekend Activity in Puncak Alam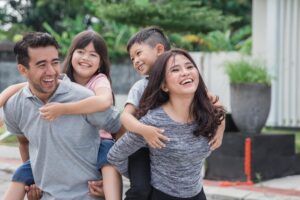 Thanks to their simple and tasty food, served in a small and calm setting, cafes are also important attractions in Puncak Alam. This makes Puncak Alam a great location for your house hunting. After a long and tiring week at work, you, of course, need to spend your best time catching up with your friends.
In Puncak Alam, you can enjoy your time with your loved ones at the café of your choice. Some of the cafes are Andra by Gula Cakery, Grab and Go Café, Hardcovr Café and The Ink Library Café. Not only suitable for dining in with friends, but cafes are also great places to work at! They are exciting, energetic, and enjoyable places to visit.
Get Your Dream Home and Enjoy Interesting Activities in Puncak Alam Now!
With all the attractions in Puncak Alam mentioned above, it is clear that living nearby Puncak Alam is a great choice for you. So what are you waiting for? Enjoy the best attractions in Puncak Alam and get the best property nearby with LBS Alam Perdana now! Contact us now to find out more about our property and projects!