Shah Alam, Selangor's state capital, is a modern township surrounded at its periphery by Kuala Lumpur, Petaling Jaya and five other major townships including Klang, Bangi, and Kajang. Situated halfway between Kuala Lumpur and Port Klang, the city is about 25 to 30 km west of the country's capital, Kuala Lumpur and just 15 minutes from Subang Kuala Lumpur International Airport. This city also has a lovely landscaped recreational park with an idyllic lakeside setting and even a "floating" restaurant in the vicinity. Shah Alam also possesses a world-class stadium and sports complex and an international standard racing track. Hailed as one of the most well-planned cities, Shah Alam has most of its residential area on one side of the Federal Highway and industrial zones on the other. Hence, Shah Alam has been constructed according to a blueprint drawn up with the environment at the forethought of the planners.
Before investing in an apartment in Shah Alam, let's look through some important basic criteria to get you started right and fulfilling.
Getting A Quality And Reputable Developer's Project
The good news is in Malaysia, our Government did well in regulating the real estate market. The establishment of REHDA (Real Estate & Housing Developers' Association) as the leading representative body for private property developers, being involved primarily in advocacy and governance. If any of these developers in Malaysia can be trusted and deemed to be reputable, they should be one of the members of REHDA.
One tip here is if you wanted to know whether a developer is a member of REHDA, check out REHDA's member page at http://rehda.com/membership/#MembersListing and find out if the developer appears in the member's list. This is not an end all be all list but it's a pretty good start to vet out between the reputable and not so reputable ones.
Understandably, apartments may not have full-blown facilities & amenities like some high-end condominiums do but at least it must have all the essential ones with reasonable maintenance fees.
For a start, it should have at least a gated & guarded facility. Mandatory requirements for good security include high fencing, round the clock guard patrol, rudimentary entry checkpoint system, strategic placement of cameras, just to name a few.
Other basic facilities an apartment project must have include surau, playground/play area, rubbish depot and so on. Amenities within short walking distance that will be good to have an include grocery store, laundry shop and optionally an eatery spot.
Strategic Location With Transportation And Ease Of Travel
It is ideal to get a place that is easily accessible and convenient to be reached via public transport. Shah Alam generally is quite a well-planned city and has public transport connectivity via the LRT and KTM whereby it covers some certain main areas to provide travel convenience. It is also highly accessible to important facilities and services such as malls, hospitals, medical centres and schools.
You May Want To Know This
Shah Alam residents in the majority are of the Muslim religion, so night outings such as pubs and bars are out of the question. The good news it is not too far away to Klang or Subang area if you are a night owl. If you look at it positively, your home is where it should be serene and relaxing, so this situation can be a blessing in disguise.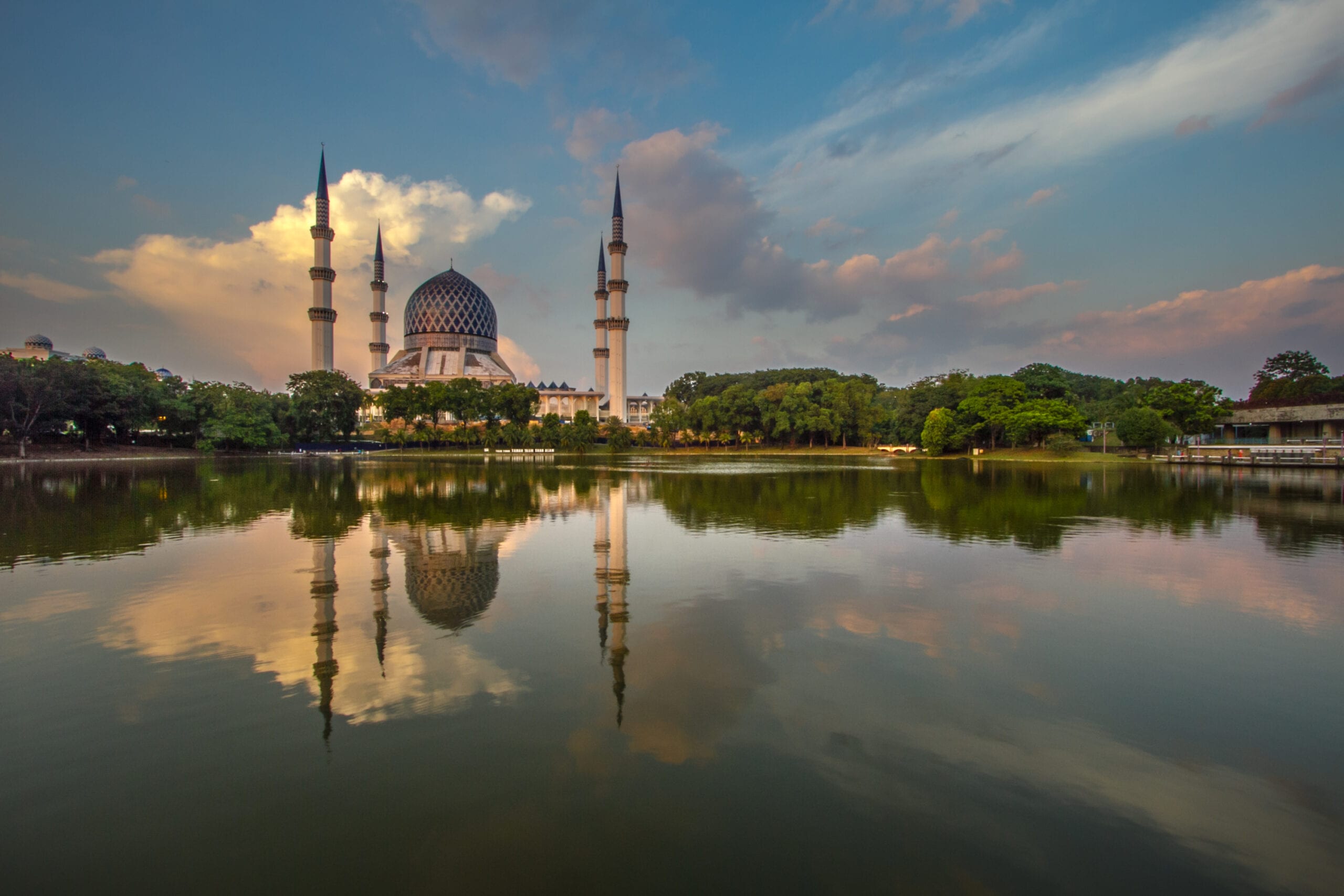 The Blue Mosque at Shah Alam, Selangor
Related Article: Shah Alam Property Seekers Are on The Rise but They Are Also Curious About This One Particular Township
Citations:
https://www.iqiglobal.com/blog/why-shah-alam-is-becoming-a-popular-choice-among-homebuyers/
https://ohmyhome.com.my/blog/post/4-reasons-buy-properties-shah-alam-my
https://www.propsocial.my/topic/320/investing-in-shah-alam-yay-or-nay-posted-by-propsocial-editor